"Wrapped in a roll."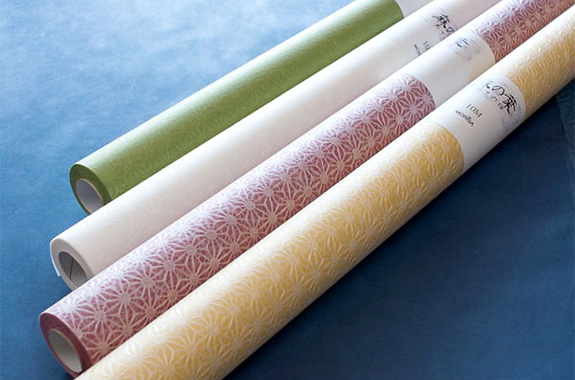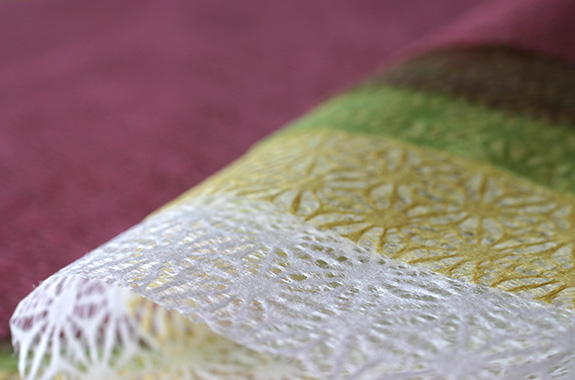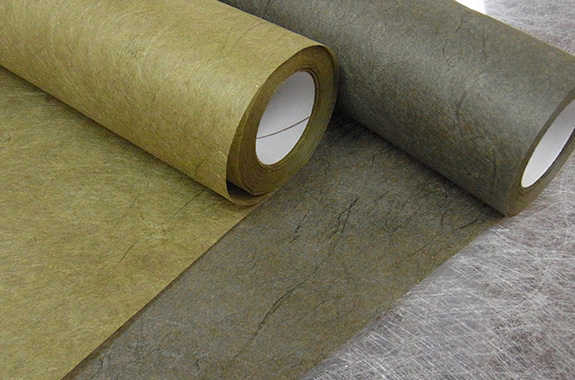 Makitsutsumi" is a series of Morisa's long washi paper
Difficult to wrap with Morisa's standard flat-format paper (788 x 545 mm)
Long or large objects such as flowers or sundries,
This wrapping paper is recommended for wrapping many irregularly sized products.
It is a convenient and slightly economical paper roll that can be cut to the desired length.
---
< Size of the Maki-tsutsumi.
Although the main product is an 80 cm wide x 10 meter roll,
Hana Unryu" is 75cm wide x 20m roll
Wrinkled" is 60-65 cm wide x 10 meter roll
Please note that there are differences depending on the paper type of the product.
---
< The color and pattern of the maki-tsutsumi.
Raku-sui paper, which is made by dropping water on Japanese paper to make patterns on it, and
Typical Japanese paper "Unryu-shi" etc,
We have a variety of textures, colors, and patterns that are unique to Japanese paper.
Japanese wrapping will be upgraded.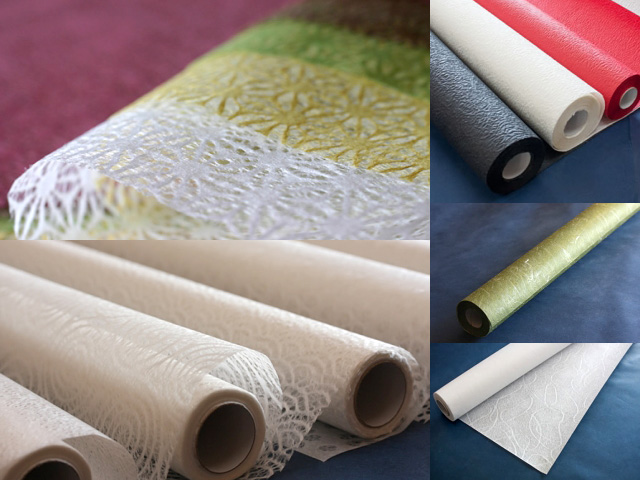 ---
< How to use Maki-tsutsumi.
Cut and wrap according to the size of the item to be wrapped.
Japanese patterned "Sukiawasegami" paper has a moderate thickness.
It fits well with the packaging of ceramics and Japanese accessories.
Simple washi with a material feel, such as "Hana-unryu" is used for bouquets and the like.
The beauty of the plants and trees is enhanced by the texture of the washi paper.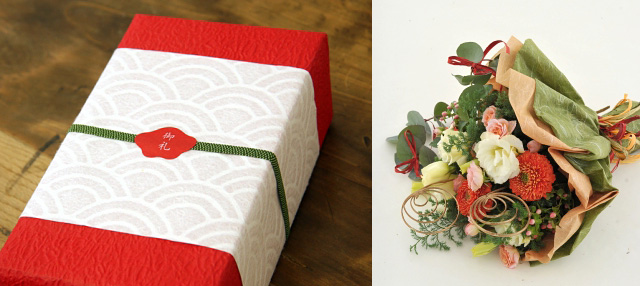 ---
< Other uses
Especially "Rakusui-gami," which looks like a lace pattern,
The delicate materials and patterns beautifully enhance the interior through light.
It is also used around lighting, for displays, and in place of table centers.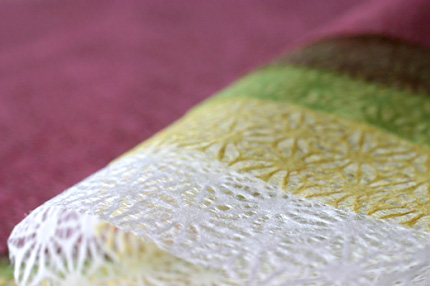 For more information, please contact us from the "LadyRisa of Tosa Washi" website. → (Japanese only)
Related Products
Easy-to-wrap bags with the warm look of Japanese paper

A new series of palm-sized small boxes of cute washi paper! This is a new Washi paper box series.

This kobako is made of beautifully patterned Japanese paper pasted on a PET board with high transparency.