History
August 1986

Capital 10 million yen Established
1. Manufacturing, processing and sales of paper
2・Sales of household sundries
3・Sales of paper processing machinery

October 1986

Production of pocket lines begins.

June 1987

Dyeing machine installed. Production begins.

August 1987

Capital increased to 20 million yen

October 1987

Paper machine installed

March 1988

Began production of naphookin and pocket combination packaging line.

February 1989

Pocket Line No. 2 installed.

August 1989

Morisawa Paper Mfg. acquired as a processing plant.

November 1990

Embossing machine installed

February 1991

Cutting machine installed (1350 width)

November 1993

Capital increased to 30 million yen

December 1994

1 laminating machine 1 cutter machine

December, 1996

Lamination lamination (dry) machine installed

November 1998

Extension of processing plant equipment in the second plant
Small lot cutter machine installed

September 2007

Installed multi-purpose pouch making machine and began in-house production of washi bags.

September 2010

On-demand printer Started small-volume printing on products such as installation and bags

September, 2015

Installed hot stamping machine and started small quantity foil stamping service for bags and boxes.

March, 2019

Extension and relocation of new processing area, office, and LadyRisa (web store management) in the second factory

December 2019

Large inkjet printer EPSON SC-P8050 installation and start of printing service for long and large Japanese paper

June 2023

On-demand inkjet blinder (EPSON Yama Sakura YJ-10050) installed
Directions to our office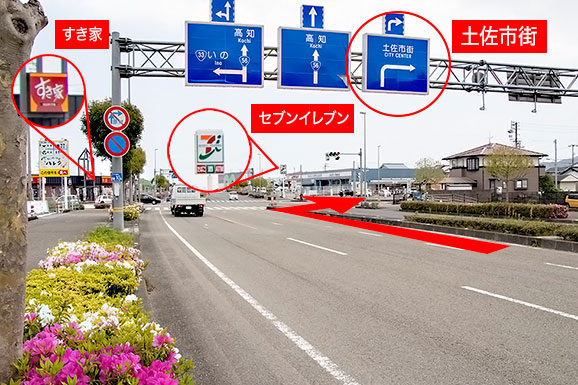 ①From the Tosa IC exit on the Kochi Expressway, Go east on Route 56. At the intersection in the photo, turn right toward Tosa City.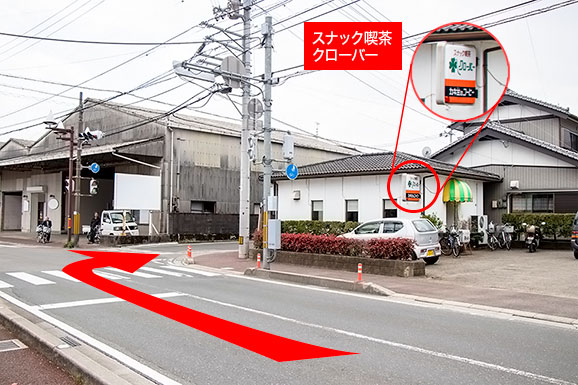 ②Snack cafe "Clover" is the landmark. Turn right at the intersection in a westerly direction.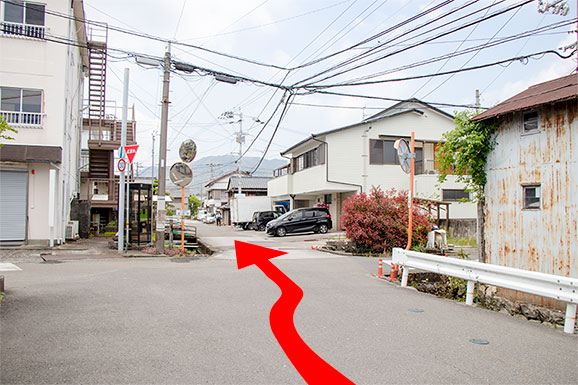 ③Continue to follow the road.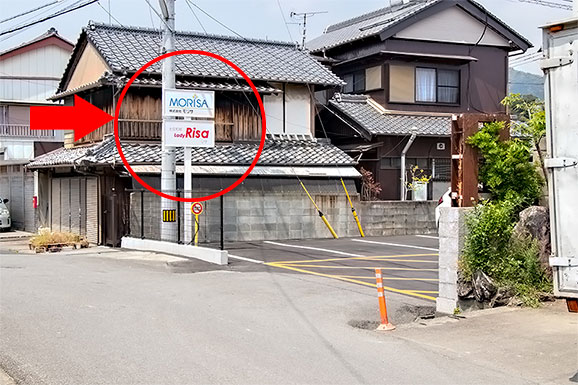 ④You will see our sign on the right side of the building.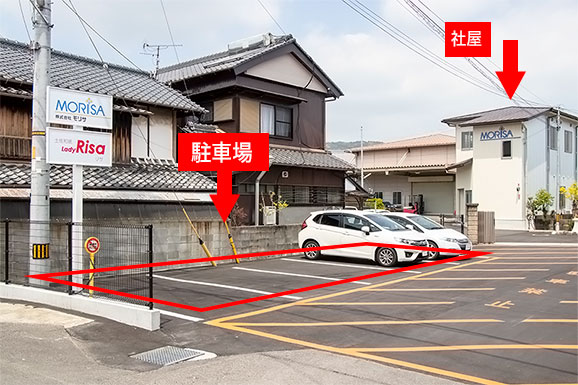 ⑤Parking (5 spaces) is available.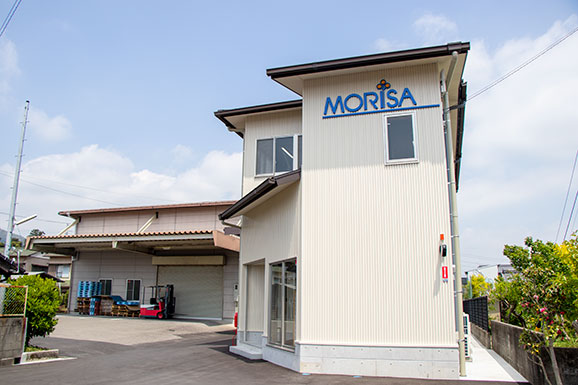 ⑥Our company is located at the back of the parking lot.